Introduction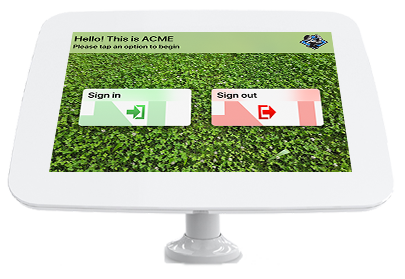 So it's time to think about moving forward and replacing that scrappy visitor sign in book you've got with something more in line with the vision of your business that you'd like to project to visitors. Or perhaps you'd like to automate your reception area but don't know whether it's actually a workable solution for you. Or maybe you have a really busy reception area and need something to support your over-worked receptionist(s). Whatever the reason for looking into a Virtual Reception you need to know the business benefits.
A quality Visitor Management System like Welcm with its customisable iPad based Virtual Reception has numerous benefits. Here we'll take a high level view at some of the main ones.
It Improves Your Brand Image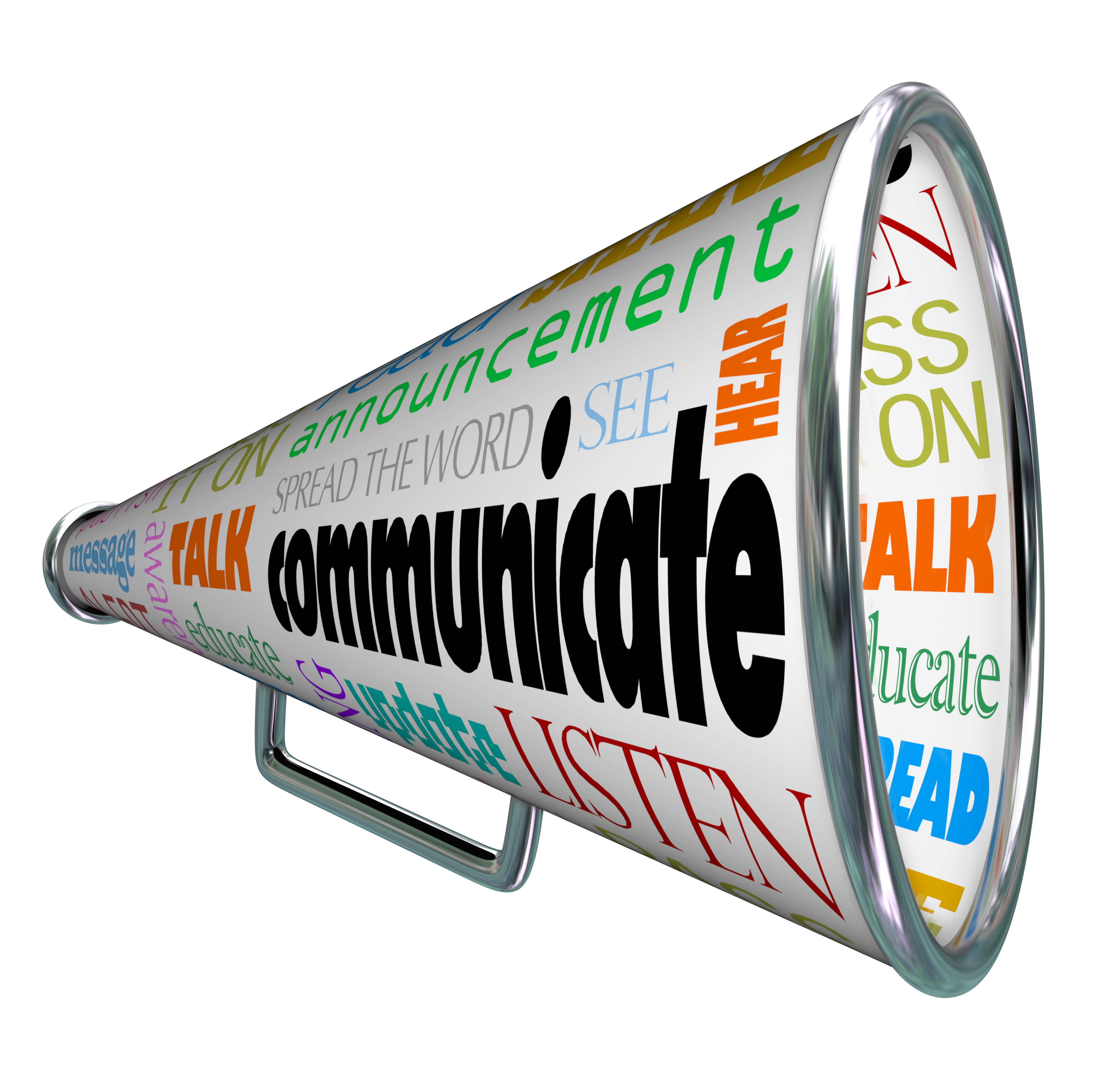 You've spent time and money on your company's branding. You've created your company's tone and voice and you use it consistently throughout your marketing. It takes a long time and a lot of effort to carefully craft your image but no time at all for it to slip. An important visitor greeted by an empty reception desk or a scrappy visitor sign in book can be all it takes to spoil your work.
Using a virtual reception that you can customise with your branding ensures that your visitors have a positive experience from the moment they walk through the door. It gives your reception a clean, modern feel and you can get rid of that old visitor book. Furthermore your visitors are never met by an empty reception desk. Your virtual reception is always there… it never takes a break, never gets called away and doesn't go on holiday!
It Increases Safety & Security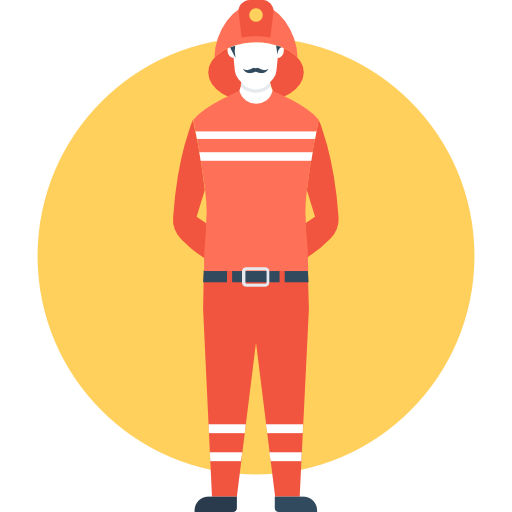 You can never be too careful with the safety of your visitors, staff and company assets. Like so many companies, health and safety notices are often posters in the corner of the reception area or sometimes not even displayed at all. This leaves visitors ill-informed about safety procedures and can leave the company legally liable should there be a health and safety issue. A virtual reception like Welcm allows you to display the required safety information to all visitors at sign in, ensuring everyone is well informed and reducing your liability.
A virtual reception can also help you in the event of an evacuation. By tracking your visitors and staff, the system always knows who is in the building. This information is invaluable when ensuring everyone is accounted for. Without a visitor management system's assistance, companies are reliant on the (often barely legible) paper sign in book to know which visitors are on site and have to rely on managers and other team members to know which staff are in the building. The evacuation list can be accessed remotely too meaning everyone can get out of the building quickly and efficiently. The same list can also be passed onto emergency responders if required.
If your company requires visitor badges, a virtual reception can print them automatically when a visitor signs in. You can even choose to add a photo to the badge.
In a secure facility, you can have digital Non-Disclosure Agreements (NDAs) available through your system. A simple digital agreement from your visitors means less paperwork for you and a simple process for your visitors… a bonus all round!
We mustn't forget that when you ditch a paper sign in book, your visitor information becomes more secure too. Competitive sales reps won't be able to see which members of your staff were visited by their competitors by casually flipping through your visitor list while your receptionist is otherwise engaged.
Your Staff Will Love It!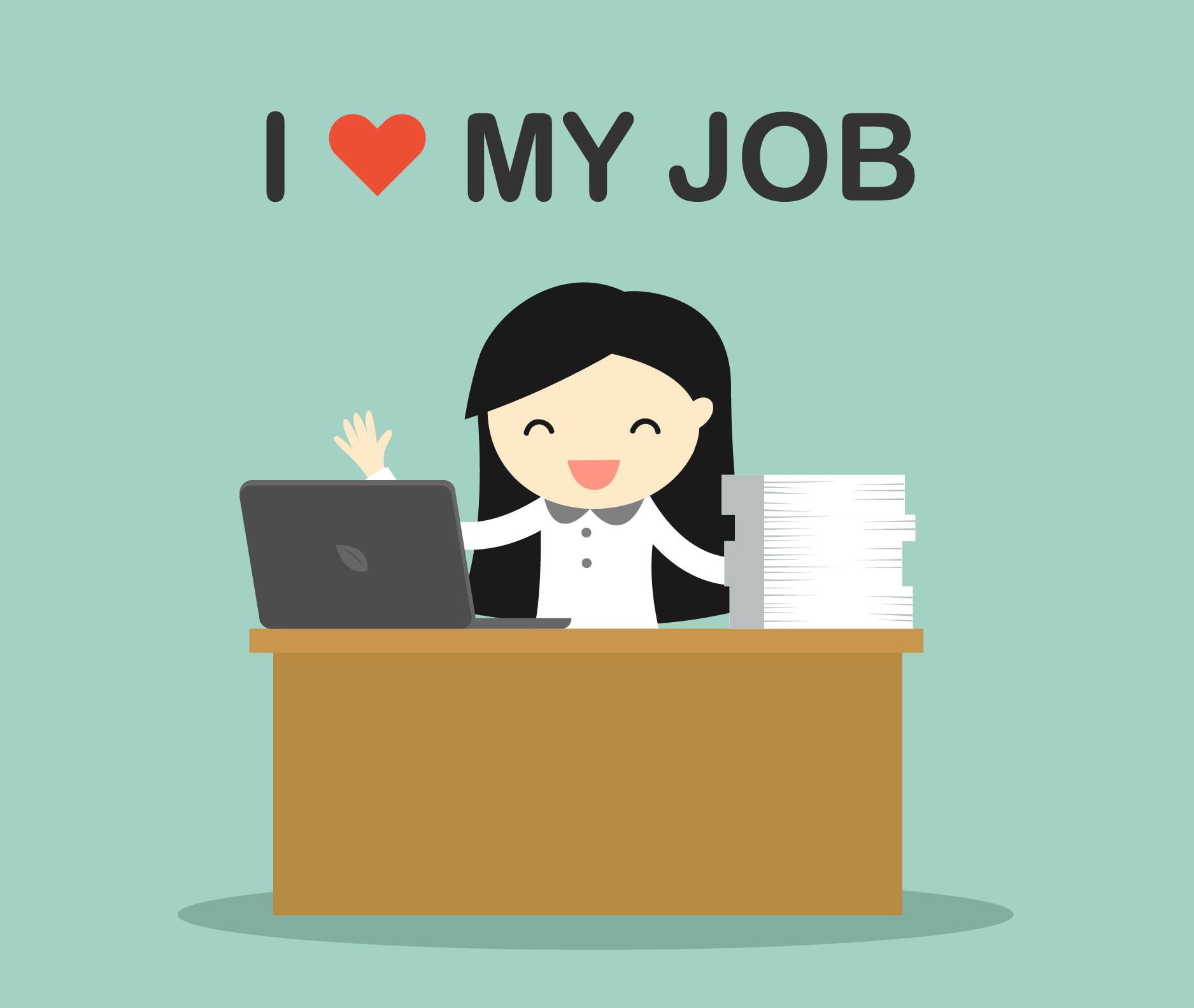 One of the biggest benefits for your staff will be that they can all stop taking turns as the receptionist! If you do have a receptionist, someone who is paid to do other work has to manage the reception area at lunch time or when your receptionist has time off.
If you don't have a receptionist and rather an office which is open to visitors no doubt you know the following situation…
"Hello. I'm here to see Jon."
"Erm… he's not at his desk. Hang on please… has anybody seen Jon?"
Everybody within earshot is distracted and loses focus on their work for a few minutes.
These problems are removed when Welcm takes control of your reception area. Nobody needs to cover reception as your virtual reception does it and, as we already established, an iPad doesn't need to go for lunch or take a holiday! Your staff also no longer have to let their colleagues know someone is here to see them as Welcm will notify the host automatically.
If you have a busy reception with over-worked receptionists it is difficult for them to provide any customer service beyond simply being polite whilst signing in visitors and then calling members of staff to notify them of their visitor's arrival. A Welcm visitor management system with its virtual reception devices can provide much needed support to your receptionists allowing them to provide a much higher level of customer service to your visitors. This helps reduce the stress your receptionists feel and make them happier, more valuable employees.
Free account: All the features, 1 location, 3 devices, 100 staff
It Reduces Your Costs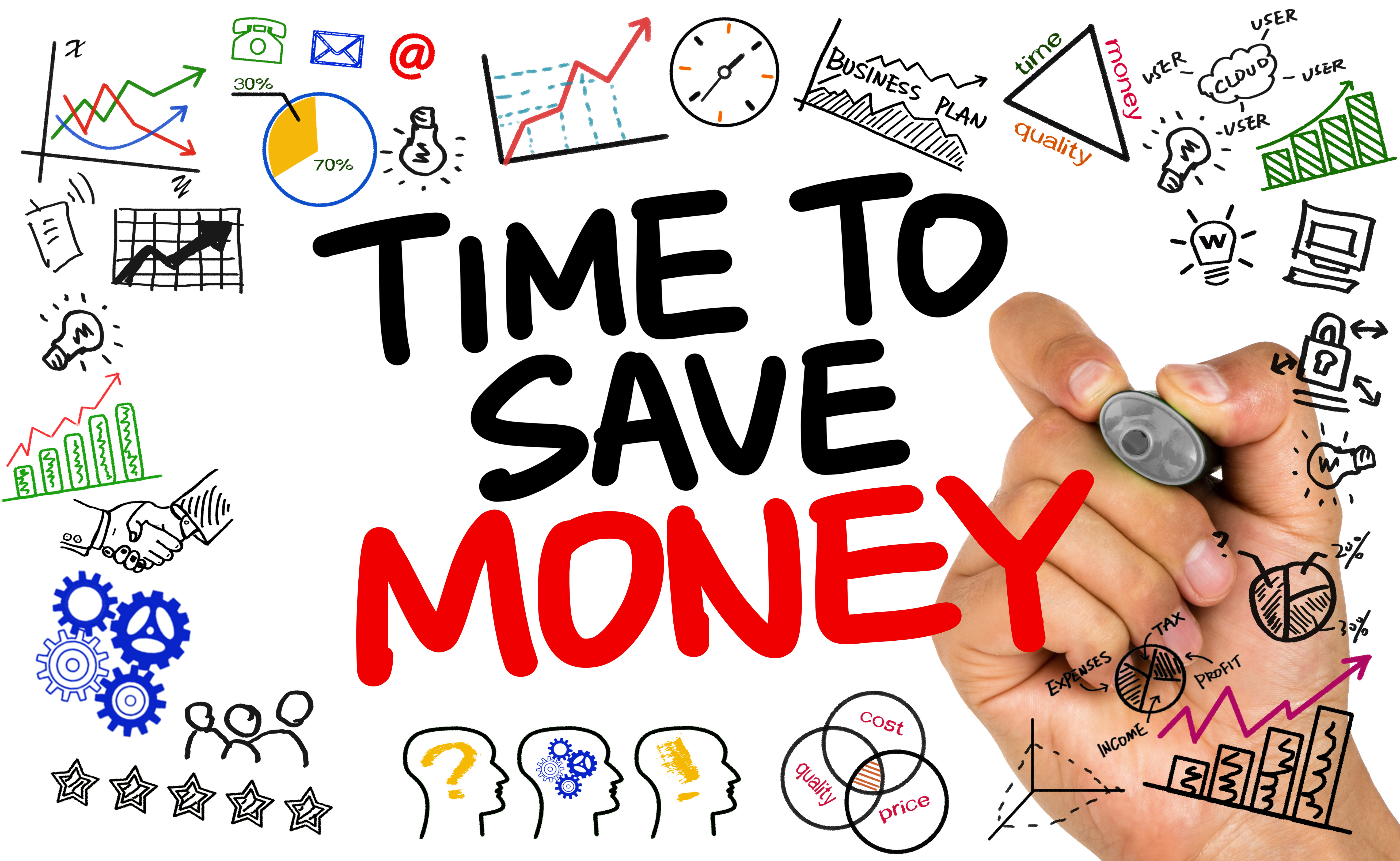 As a business owner there are many demands on your budget. You're always keeping an eye out on how to cut costs, right?
In an ideal world you might love to have an attended reception so you can offer the customer service that only a human can offer but it doesn't always make financial sense to have a receptionist. Even a part-time employee is still an employee. The better choice is often to let a virtual reception handle things for you. Even with initial hardware costs, your return on investment will be realised in the first month and you'll then save money every month thereafter.
No matter how busy your reception area Welcm allows you to operate an unattended reception. As you can have an unlimited number of virtual reception devices as part of your Welcm account, your costs will not spiral by having several devices to cope with a heavy footfall reception.
As we touched on above, stressed, over-worked receptionists are not happy receptionists. This creates a higher staff turnover. Higher staff turnover means more recruitment costs and more training costs. Assistance with visitor sign in from a virtual reception will create a more pleasant work environment. This means your reception staff will stay with you longer and your recruitment expenses will be drastically reduced.
It Handles Deliveries Efficiently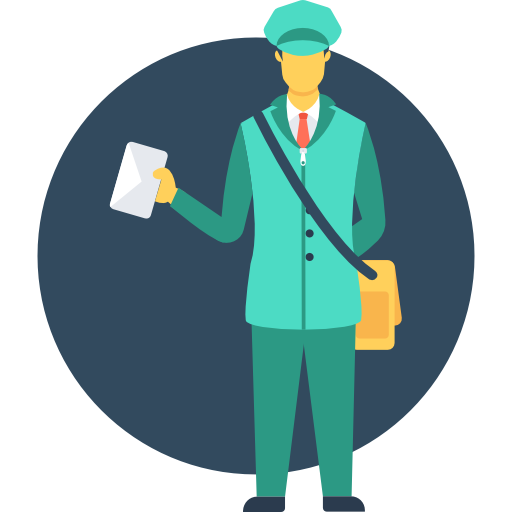 Every office has deliveries and sometimes more than just a few each day. Virtual receptions can streamline the process of receiving deliveries. Get everything accounted for, even the food you ordered for lunch!
The delivery person can request a signature if required and can receive their instructions from the virtual reception. Notifications can be sent to either a specific person if required or simply sent straight to the post room. So no more delivery people wandering around while your food gets cold or leaving important packages in places they shouldn't be left.
The Bottom Line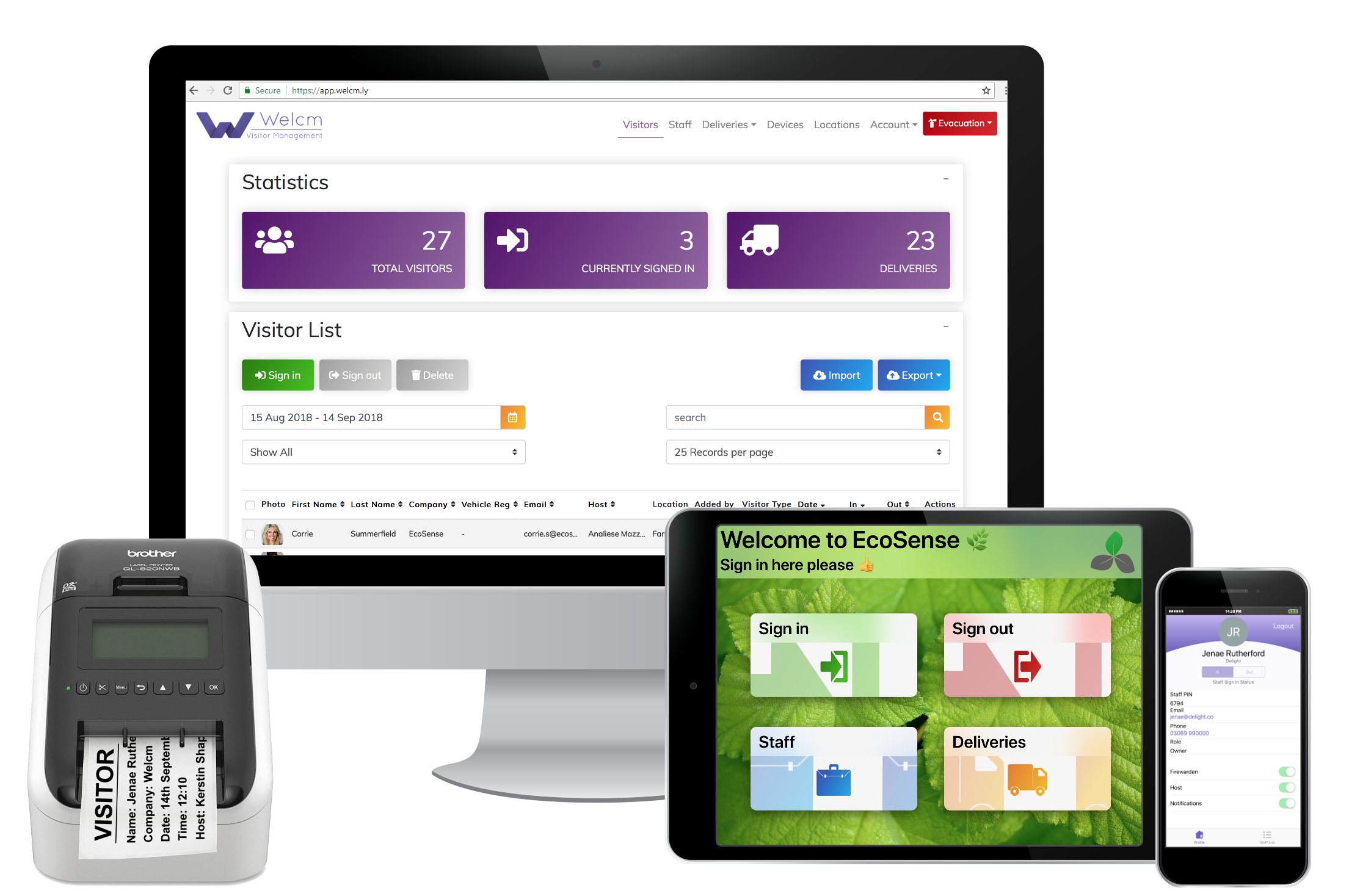 You can't be everywhere at once and your receptionist can't do everything at once. Investing in a system that allows you to have the control you need is essential.
A Visitor Management System will save you money, increase your visitor security, and make a great first impression. When you're ready to upgrade your reception please get in touch. We'd love to work with you to improve your visitor management processes.
« Back