Introduction
iPads have an extremely useful feature called Guided Access. It allows you to limit the device to a single app, disable the hardware buttons and control which features are available.
Whether you're using Welcm's Virtual Reception in an attended or unattended reception area, it is critical that it is always available to your visitors.
Depending on your choice of enclosure for your iPad, the Home button may be accessible to visitors. This would normally allow the live app to be closed. Multi-tasking gestures also allow apps to be closed or switched. Of course, the power button allows the iPad to be switched off as well as locking the screen. With Guided Access turned on these issues are removed. Visitors will no longer be able to accidentally close the app and so your virtual reception will always be available.
Read on for our simple 6 step guide on setting up Guided Access.
---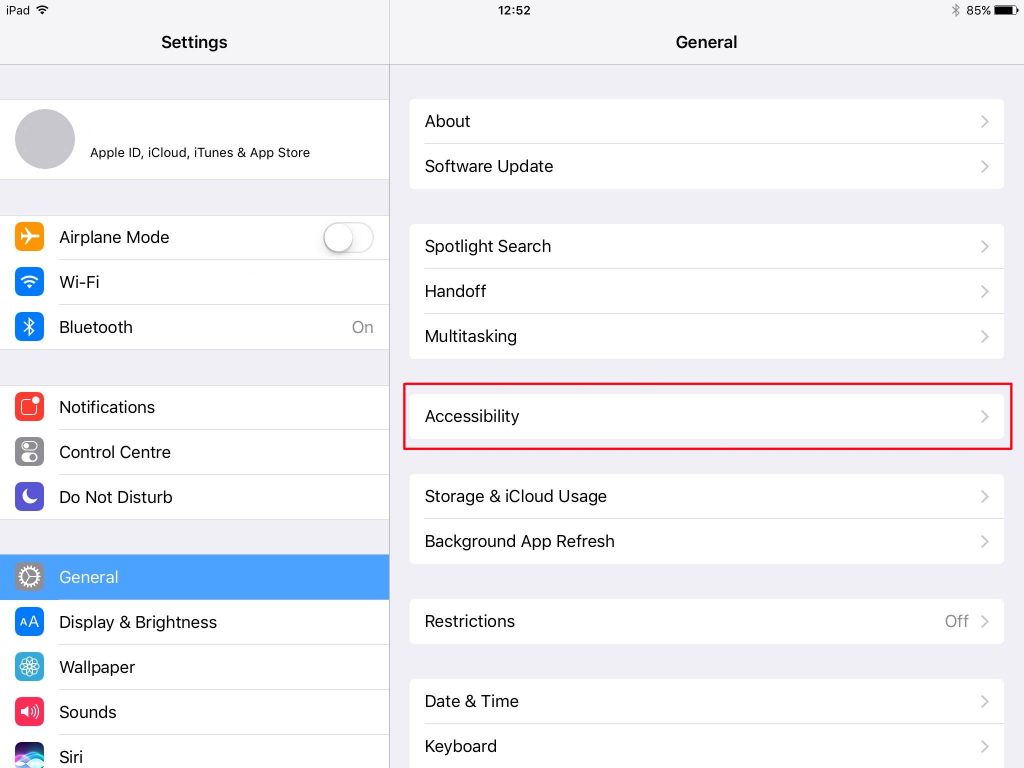 1.Go to Settings > General and then tap Accessibility
---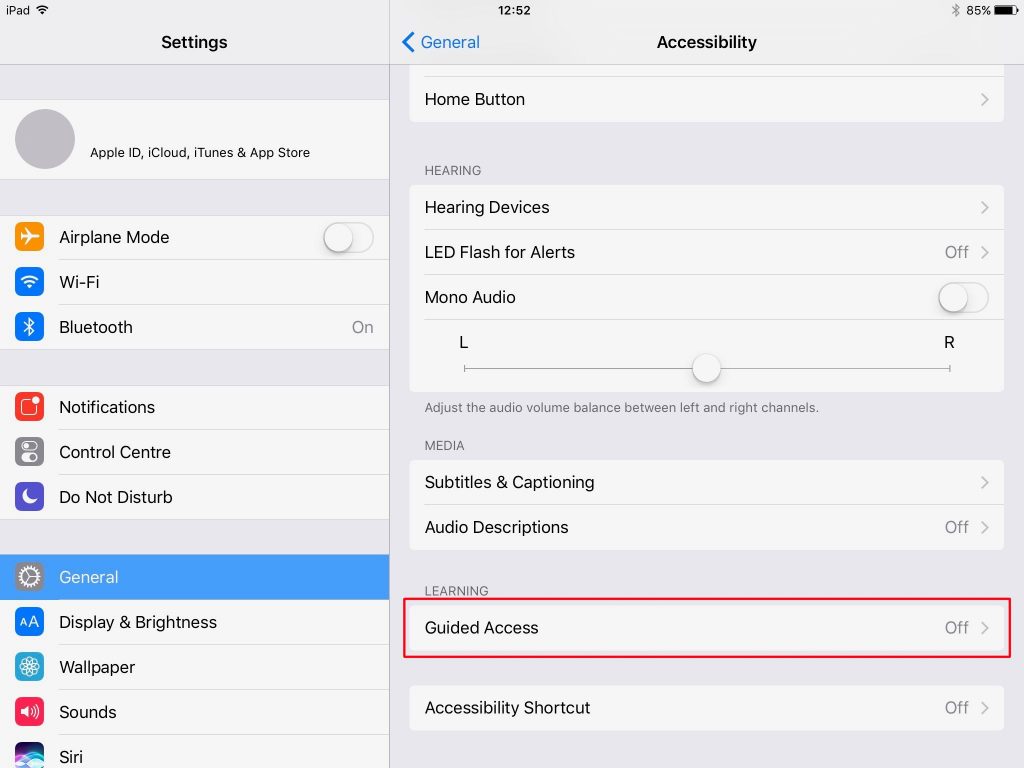 2. Tap Guided Access
---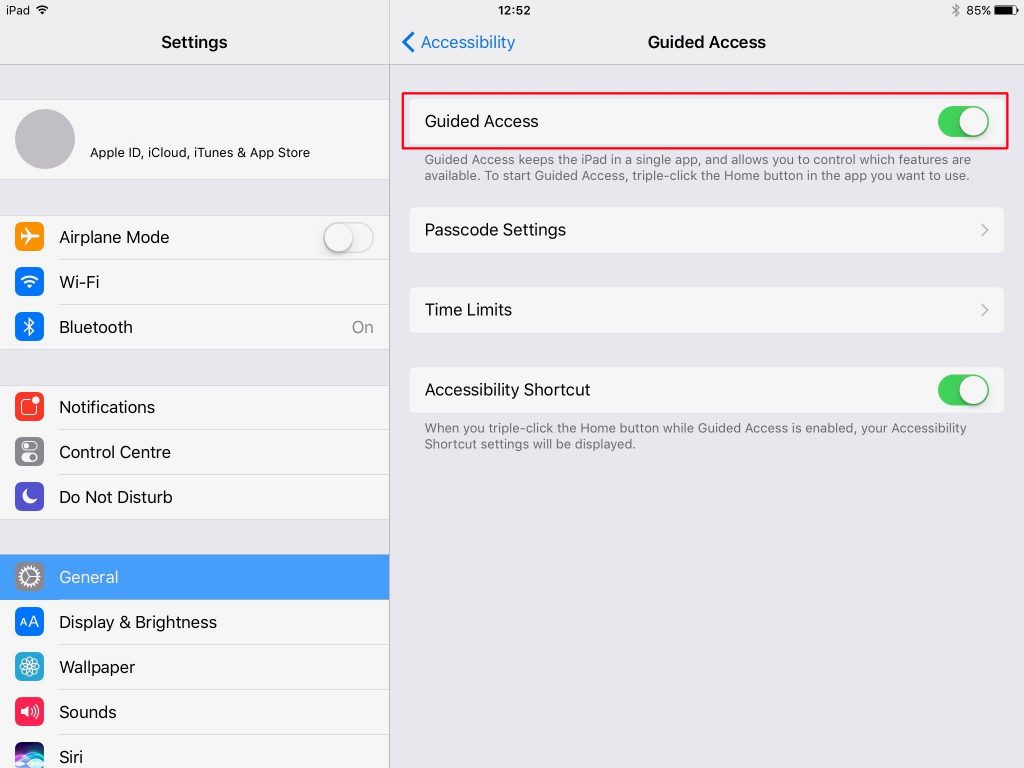 3. Turn on Guided Access and ensure that the Accessibility Shortcut is also turned on. You can set your passcode in the Passcode Settings here too.
---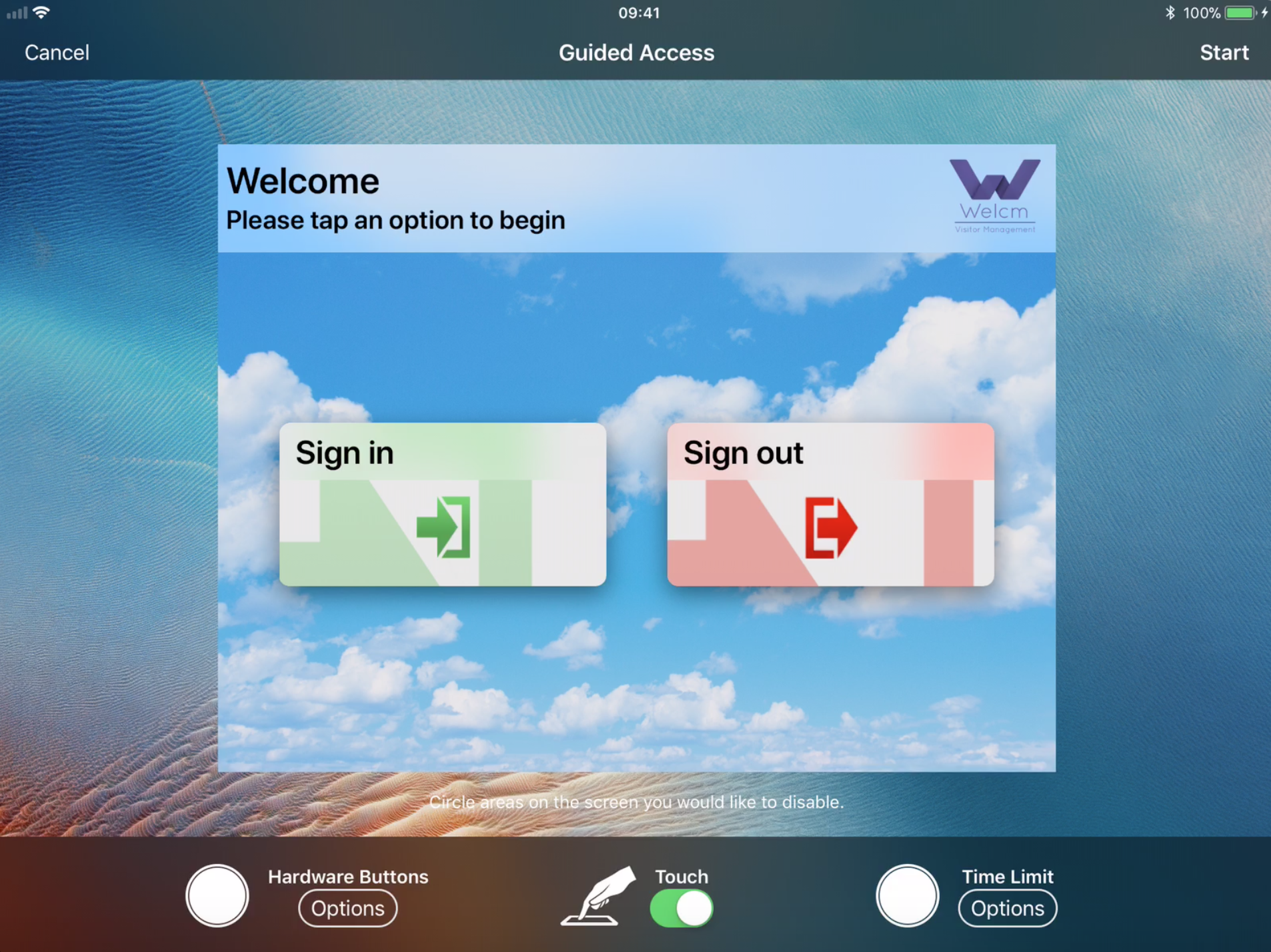 4. Start the Welcm app and press the Home button quickly three times. You will be presented with a Guided Access screen as shown in the image. From here you can select the availability of the iPad's hardware buttons from the Hardware Buttons Options menu.
---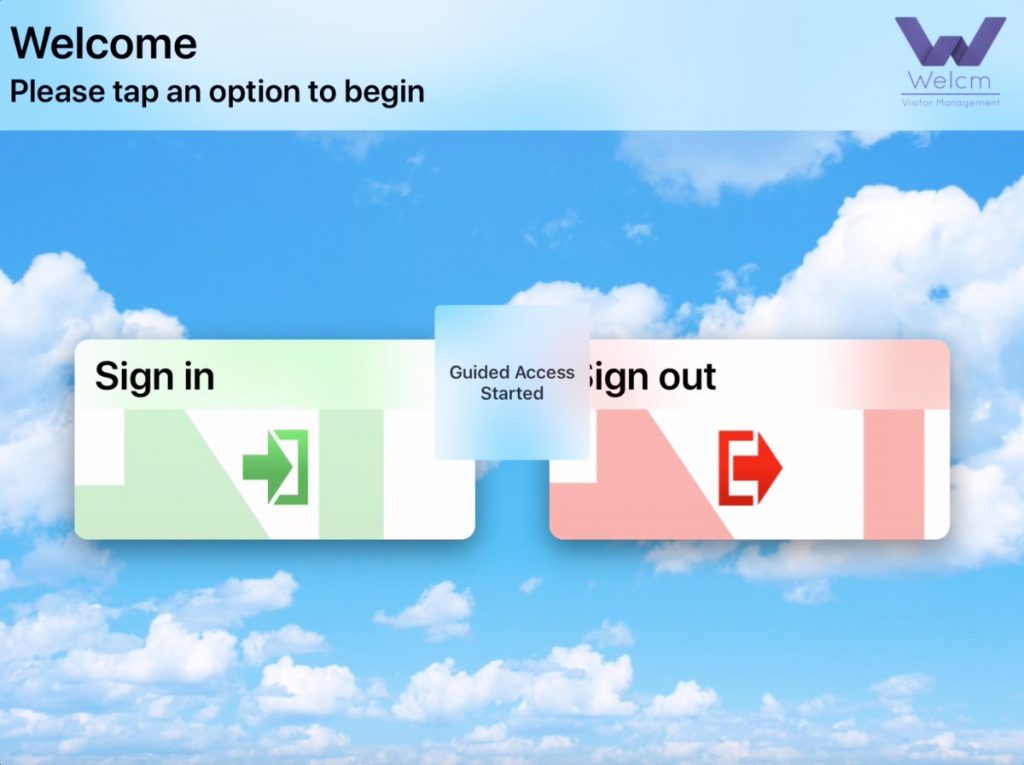 5. After you have pushed Start, your iPad will revert back to your virtual reception home screen. A temporary message will appear letting you know Guided Access has started. Depending on your options, visitors will only be able to use the Welcm app on the iPad.
---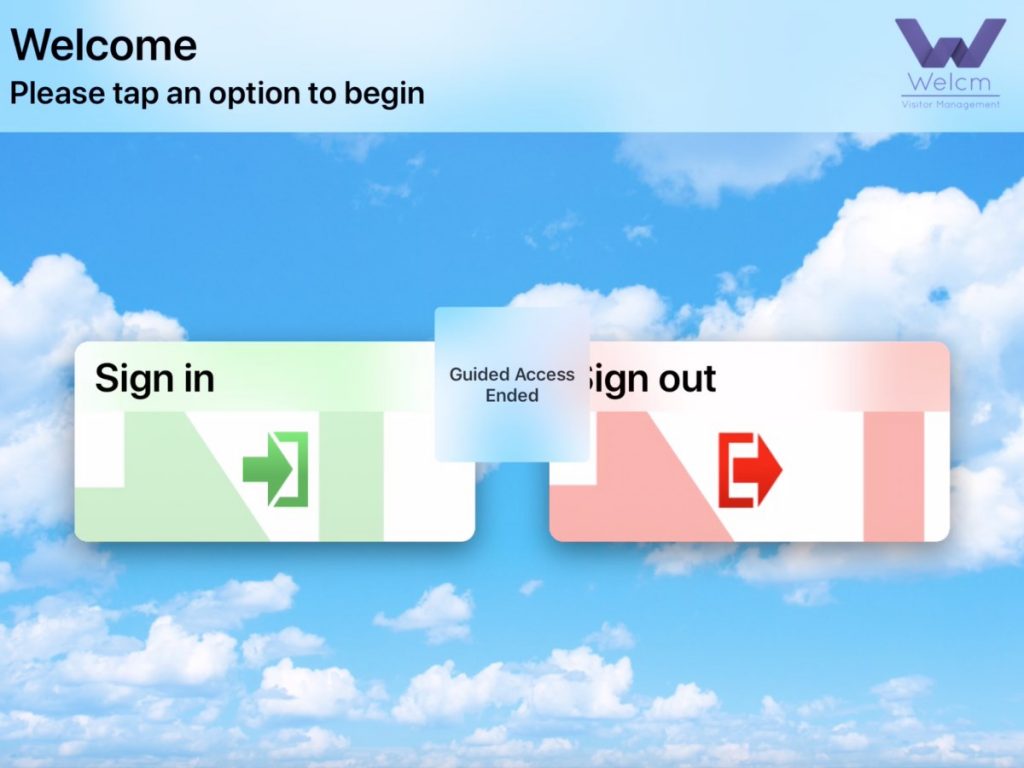 6. To exit Guided Access, press the Home button quickly three times and enter your passcode when prompted. If you have set up TouchID you can press the home button a single time and use your fingerprint instead of the passcode. Whichever method you use, a temporary message confirming Guided Access has ended will appear on the screen.
« Back