Introduction
So we've just released an update to Welcm All-in-One! It's a big one! Keep reading to find out what you can do now. Don't forget to go to the App Store to update the app if you've not got automatic updates turned on.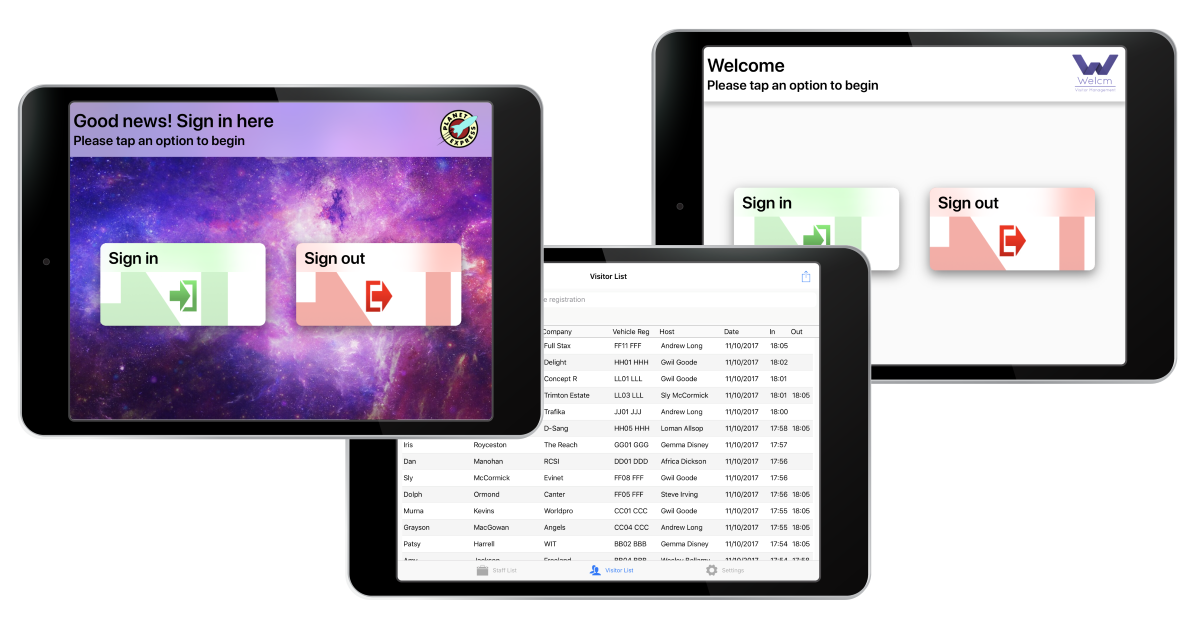 NEW FEATURE:
We have now included a Staff List in the app. This will allow visitors to select their host from the sign in flow. Their host will then receive a notification that the visitor has arrived. Hooray!
Don't want to include all your staff on the host selection screen? No problem… we thought of that! From the staff list you can easily pick which members of staff you don't want to appear.
IMPROVEMENTS:
We have updated the app to iOS 11 design standard. That means new fonts, icons, text sizes, placement and actions.
As part of the update to iOS 11 design standards, the old "sign in" and "sign out" buttons are no more! We have lovely new ones. We hope you like them!
Free account: All the features, 1 location, 3 devices, 100 staff
TWEAKS:
We have a new "About" section in Settings > Help. We made it especially for everyone who likes to know what version of the app they're using and when that version was made… and who doesn't want to know that?!
We also swatted a couple of pesky edge case bugs. Nobody likes edge case bugs… especially not edge cases and we like our edge cases here at Welcm.
« Back