Introduction
So we've just released an update to Welcm All-in-One! It's another big one! "Another big one?!", we hear you ask… well, yes… we've been working hard and this is the fruit of our most recent labour.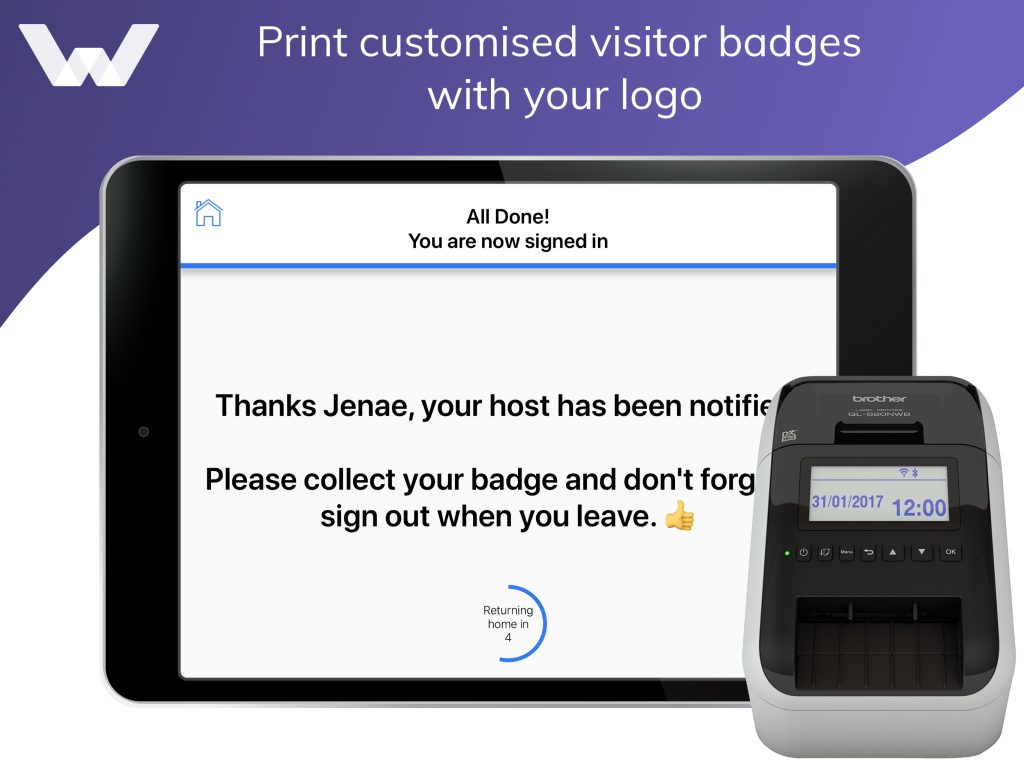 NEW FEATURE:
We now have visitor badge printing in the app. That, as the name suggests, allows you to print visitor badges as part of the visitor sign in flow. You can customise badges with your corporate logo too.
IMPROVEMENTS:
As we've mentioned before, we're not fans of edge case bugs (or any bugs for that matter). It's those pesky edge case bugs though that can slip through the net and we found one. So, for all of you out there who want to use large panoramic photos as your corporate logo (you never know… there may be someone who wants to do that), we have some great news… we have changed the way the app handles these images. The changes will improve app performance on older devices.
Free account: All the features, 1 location, 3 devices, 100 staff
TWEAKS:
Remember the new "About" section we spoke of in our last update? Of course you do! Well you'll be pleased to hear we've made it look a bit fancier.
Last but not least, we made some text in the "Notifications" section go grey when it's deselected. That will act as an extra visual indicator that you've turned that element off.
That's it for now but stay tuned for more new features, improvements and tweaks.
« Back