Introduction
After many months of development and testing, hundreds of cups of tea and daily team dog walks (a.k.a. brain storming sessions), our flagship product "Welcm" is now available. Huge thanks are due to all the companies that have contributed to the design process. A great big thank you to all our development contributors too. They are specialists from across the world who have helped build Welcm.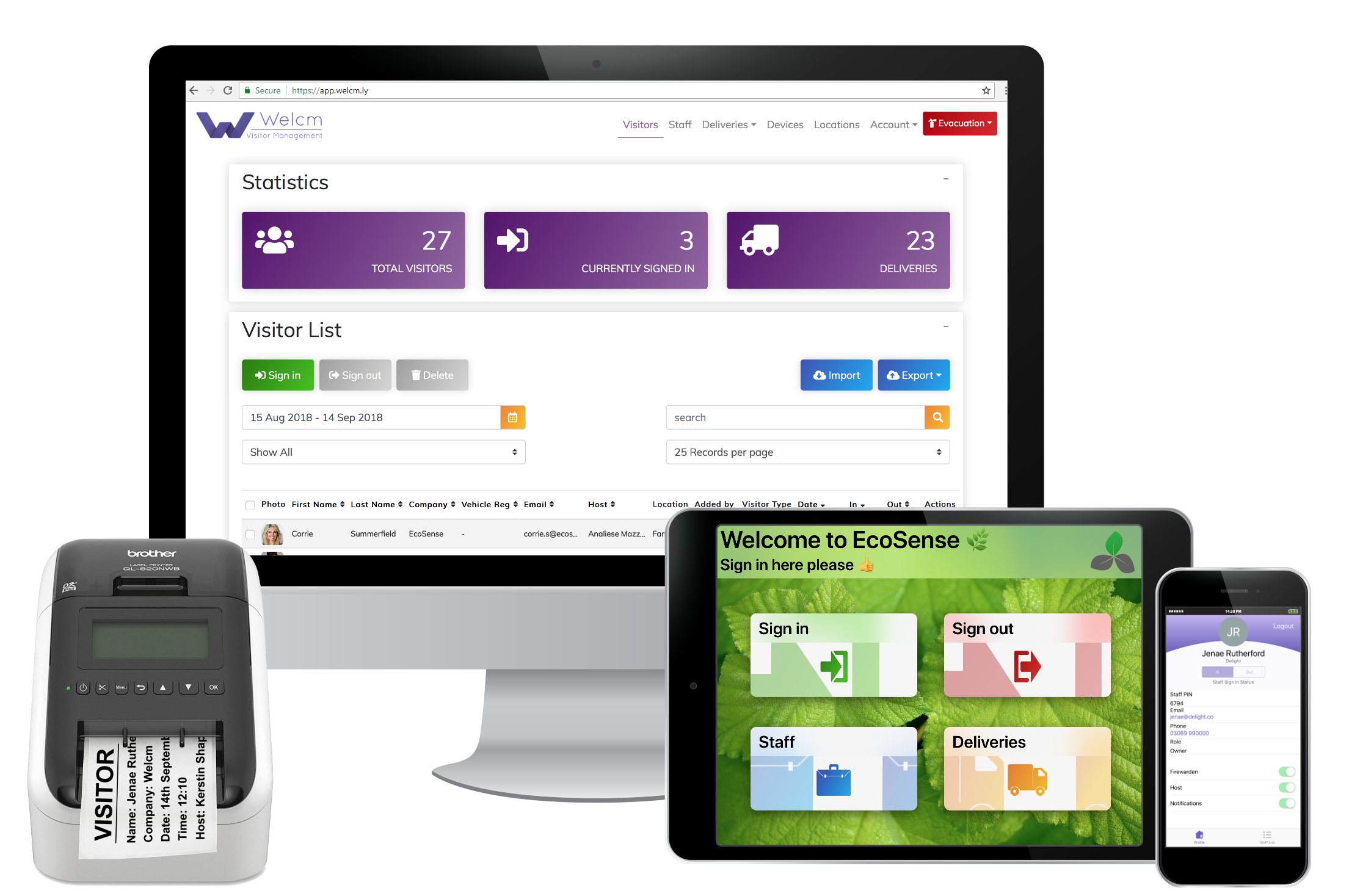 Welcm visitor management system
Of course this is only the beginning for Welcm. We love what we have now and we know our customers will too but we will not stop here. We are already working on the rest of the features we intend to include. Alongside that, we are also working on enhancements to what is currently available.
Let's Go
Our customer support team are ready to help you get the most out of Welcm. As promised, we invite all our Welcm All-in-One customers to upgrade to Welcm. The upgrade is free and you will keep your current subscription price. A little thank you from us for your support.
So, if you haven't been introduced to Welcm yet, let's find out how it can help you. If you are looking for a visitor management system have a look at the questions below. If you answer yes to any of them, Welcm will work for you.
Do you need to provide your busy reception team with some much needed help?
Are you looking to replace your scrappy paper visitor book with something smart?
Do you want to manage your visitor management system online, from anywhere, at any time?
Do you want to operate an unattended reception?
Free account: All the features, 1 location, 3 devices, 100 staff
Welcm is easy for you to set up and easy for your visitors and staff to use.
Features include:
Visitor sign in/out
Staff sign in/out
Delivery handling
Badge printing with your logo
Photo capture
Customisable NDAs, Health and Safety Policy and Data Policy
GDPR compliancy features
Multi-location functionality (unlimited locations / receptions)
Individually customisable devices (unlimited devices)
Notifications (unlimited)
Live in-app customer support
Use the online dashboard to:
Customise devices: add your logo, background images, custom text and enable / disable features
Conduct visitor and staff evacuation roll calls
View and search staff, visitor and delivery information
Import and export staff, visitor and delivery information
Manage your GDPR compliance
Add new office locations
Add unlimited users – assign your own users or administrators
Use the on-site iPad app to:
Sign visitors in and out
Send hosts notifications their visitor has arrived
Sign staff in and out so you always know who is in the building
Handle deliveries
Automatically send visitor data policies to visitors
Inform your visitors and staff of important notices
We look forward to welcoming you to Welcm.
« Back